Adorable Kerrianne Covell has just been interviewed by ODE Channel about her amazing audition on X Factor, which we saw on Sunday night. She talked about how much she 'cringed' when she watched herself on video afterwards (I don't know why, as she was amazing) and about how thankful she was she didn't lose her job.
That's because Kerrianne didn't go to work at her Foot Locker job so she could audition for X Factor instead. And, of course, she knew her bosses would see her on the show and probably give her the sack.
So, how did Kerrianne Covell manage to keep her job? After the audition, Simon Cowell called the manager of Foot Locker in Middlesborough and asked them not to fire her. Nice, eh?
For more on the ODE interview with Kerrianne Covell, watch the video below. And, like I said, yes, adorable and what a big talent.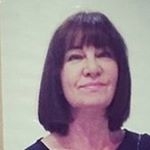 Latest posts by Michelle Topham
(see all)