Now this is fabulous news. According to Variety, The X-Files is returning and both David Duchovny and Gillian Anderson will be returning with it.
FBI Agents Dana Scully and Fox Mulder last appeared on our TV screens 13 years ago when The X-Files final episode was aired. Now they're coming back in a six-part special series that will see the duo involved in six separate investigations.
The new The X-Files series will be on Fox TV again, and series creator Chris Carter will be back in charge, so you just know this is going to be good.
Filming of the six episodes will start this summer, but there's no word yet on the actual date when The X-Files will first air.
It also has not been announced whether the show will film in Los Angeles, where the last four seasons were produced, or if it will be back in Vancouver, British Columbia, where it should have stayed all along. I'll let you know as soon as I hear.
But, meanwhile, let's all say "Yay. Mulder and Scully are coming back". I don't know about you, but I couldn't be happier.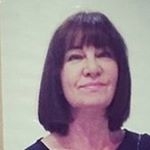 Latest posts by Michelle Topham
(see all)