The X-Men: Apocalypse final trailer has just been released by 20th Century Fox, it gives quite a few hints about the relationships between various characters that we have not seen up until now, and even features a surprise glimpse at Wolverine — well, at least his claws. Yep, it looks very much like Hugh Jackman is back to reprise is famous role. Yay!
And this time, at least from what the X-Men: Apocalypse trailer is showing, it is likely to be one of those 'final showdown' movies, wrapping up a trilogy like it does. A trilogy that began with X-Men: First Class, carried on with X-Men: Days of Future Past and will end next month with this latest movie in the franchise. Yippee. I love those!
But it also seems to have a lovely lightheartedness to it, especially with all the cute quips we've been getting to see lately.
As for the stars of the film, X-Men: Apocalypse stars James McAvoy, Jennifer Lawrence, Michael Fassbender, Nicholas Hoult, Rose Byrne and Lucas Till, and features Alexandra Shipp, Sophie Turner and Ben Hardy. And probably Hugh Jackman.
X-Men:Apocalypse releases in movie theaters on May 27th. Meanwhile, watch the final trailer below. It peaked my interest.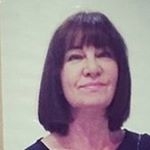 Latest posts by Michelle Topham
(see all)