Xbox One X offers blistering speed and gives full 4K gaming experience
Microsoft finally announced the official name for its new Xbox One console yesterday. The announcement came as part of their E3 2017 press conference, with the company revealing not only their new system's name but many of the details about it as well. The system was previously known about under the term 'Project Scorpio'. From now on, it's known as the Xbox One X. Cool, eh?
So what do you need to know about the Xbox One X? Other than that it looks beautiful, offers blistering speed, will allow you to have a truly immersive full 4K gaming experience, and will be available to buy on November 4th?
Here are some of its specs:
It is Microsoft's most powerful console to date, has an eight-core CPU, a six-teraflop GPU (holy shit) for processing power, and 12GB of GDDR5 RAM for faster load times. The CPU and GPU are both made by AMD specifically for the Xbox One X.
The Xbox One X will come with a 1TB hard disk drive and a UHD Blu-ray drive.
The Xbox One X will also render 4K resolution and perform supersampling on 1080p displays. The whole system will be cooled with a Hovis vapor-chamber cooling system and, as it's a quiet cooling system but with a supercharger-style centrifugal fan, gamers are going to love it.
What is even cooler (get it?) about the new Xbox One X is, even with all this added power, Microsoft has still managed to create a console that is its smallest one yet. And that is 5 mm (0.2 inches) thinner than the Xbox One S.
Small apparently doesn't mean lightweight, however, as the Xbox One X is also its heaviest console (well, all that power has to weigh something, right?), with a weight of 8.4 lbs. That is 2 pounds heavier than the Xbox One S, so it certainly will require some hoisting.
Reports also say the Xbox One X has a steady 60 frames per second (FPS),  so smooth seems to be part of the deal as well.
And, to top it off, for gamers who are already wondering if their current games will play well on the system, Microsoft's Phil Jones announced there would be Xbox One X enhancement updates to games like Gears of War 4, Forza Horizon 3, and Halo Wars 2 . They will be released for free.
Other titles like Ghost Recon: Wildlands and Rocket League are also getting them.
All in all, the Xbox One X looks like it is one very impressive console and, once the prices were announced, I was even more impressed.
After all, for $499 USD, £450 GBP, €499 Euro, $599 CAD, and $649 AUD, that's a pretty stellar gaming system, never mind that it looks beautiful as well.
Watch the reveal trailer below to check out just how beautiful the Xbox One X gaming experience is going to be. And check out all the specs (and some very pretty photos) at the Xbox One X's official site.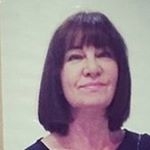 Latest posts by Michelle Topham
(see all)