New Yaga trailer shows off some stunning artwork
If you are into Slavic mythology, you will love Yaga, the new fast-paced 2D action-RPG from Romanian indie developer Breadcrumbs Interactive that features the most beautiful hand-drawn art.
Yaga has you playing as Ivan, a one-handed blacksmith who has the worst luck. Because he is caught in the middle of three impossible people.
The Tzar, who keeps giving him impossible tasks to complete. The witch Baba Yaga, who has her own reasons for watching over and manipulating him, and they're probably not nice ones. And his grandmother, whose main goal in life is for Ivan to find a wife.
As for gameplay in Yaga, according to Breadcrumbs Interactive, once you start playing the game you can expect the following things to occur:
Building a reputation through role-playing will result in different interactions with villagers and NPCs, unlocking secrets, trading options, or bestowing game-changing curses or blessings upon the player character.
Pagan beliefs and superstitions will be key to unlocking hidden secrets, getting house spirits on your side, or avoiding the powerful curses of unclean creatures.
Fateful Crossroads between levels will allow the player to influence the difficulty, challenge and level generation of the game.
You will be able to discover and combine lots of talismans and artifacts that change your character's abilities and the gameplay
You will be able to craft and upgrade a huge arsenal of weapons and tools to aid you in your journeys.
There will be multiple possible endings, multiple mission outcomes, random maps, random encounters, and hidden secrets. That means the replayability of Yaga will be quite immense.
Yaga will also come with a soundtrack that features the Romanian hip hop band Subcarpati.
Check out the just released Yaga trailer in the video below for a quick look at gameplay and at that gorgeous hand-drawn artwork.
The game itself will release on November 12th on PC, the Nintendo Switch, PlayStation 4, Xbox One and Apple Arcade.
Until then, keep up-to-date on new developments for Yaga on the game's website.
Other game news:  The Borderlands 3 Bloody Harvest event has haunted enemies, new weapons and rewards and a scary new boss — check out the trailer to find out more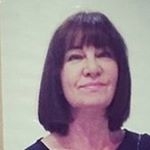 Latest posts by Michelle Topham
(see all)