One of the prettiest anime theme songs out this fall is Yashahime: Princess Half-Demon's ending theme song — "Break" by Uru. (Listen below).
The song begins as a quiet, emotional piece that grabs you from the minute the first soft notes sounds, and as her soft voice begins to sing, and then makes a huge impression as the pounding dance beat begins.
That is why 'Break' is one of those tracks you immediately rush off to find the minute Yashahime: Princess Half-Demon is over.
'Break' by Uru is made all the more beautiful with the Japanese singer songwriter's gorgeously breathy vocals and probably also because, as an artist, Uru is so mysterious herself.
Information about her is minimal, and she makes a point of keeping her personal information and personal life out of the spotlight, with little more known about the singer except she is signed to Sony Music Japan.
That doesn't stop Uru from releasing stunning music though, as can be heard with other anime theme songs she has also sung — the ED for Granbelm, the ED for Natsume Yujin-cho the Movie: Ephemeral Bond and the OP for The Legend of the Galactic Heroes: The New Thesis.
For the first two songs mentioned, Uru also wrote the music and the lyrics. (article continued below…)
As for Yashahime: Princess Half-Demon, the new anime series is the sequel to the iconic long-running series Inuyasha. (See trailer above).
The new anime tells the story of Towa Higurashi and Setsuna, Sesshomaru's twin daughters, and Moroha, Inuyasha and Kagome Higurashi's teenage daughter.
If you miss Inuyasha then, this is the anime series of the fall season to watch. It is currently streaming on Crunchyroll.
As for the Yashahime: Princess Half-Demon ending theme song — 'Break' by Uru — you can listen to that in full in both the official Yashahime-themed music video for that gorgeous song below, and on the Break EP in the Spotify player below that.
An EP that also includes her latest single just released this week — 'Furiko', the theme song from the new Japanese movie The Voice of Sin starring Shun Oguri and Gen Hoshino Gen.
And, yes, if you think Uru's music is as beautiful as I do, follow her on Spotify (she is one of the few Japanese anime theme song singers that actually has an account there), and on her YouTube channel.
Of course, Uru's 'Break' is also going on Leo Sigh's Best Anime Songs list. It's too beautiful not to.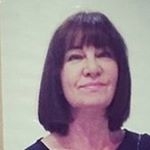 Latest posts by Michelle Topham
(see all)