Well, Netflix, my favorite service ever, just got even more fabulous with news that, yes, you can now download Netflix shows and movies to watch offline.
The ability to download Netflix shows to watch offline kicked in yesterday, just in time for those people who will be traveling for the holidays this month to download shows like Orange Is The New Black and House of Cards to watch while on the go.
And, if you're stuck at Grandma's over the holidays with her 'Internet-free zone', no worries, as now you can download a couple of days worth of shows and sneak off into the bathroom every time boredom sets in.
Of course, due to licensing requirements and a whole bunch of other legal stuff, you can't download everything Netflix offers to watch offline just yet. But there are enough shows and movies that you can fill in a week or two's worth of entertainment with no worries at all.
In fact, with just a cursory look at my Netflix 'to watch' list, I discovered Designated Survivor, 3%, The Crown, Paranoid, Black Mirror, Food Choices, Transcendence, Pride and Prejudice, Marcella,Sense 8, Bloodline, Grimm, one of my favorite ever movies In Bruges and all three seasons of the classic TV series Star Trek were downloadable.
Which makes me really psyched, as I spend quite a lot of time on Vienna's public transportation system, and while I think their public transportation is the best in the world, it's going to be even better now to be able to watch the latest episode of Designated Survivor or old episodes of House while I'm heading off to my destination.
To download what you want to watch offline from Netflix, just look for the download icon on the main screen of each show or movie and click it.
Plus, they download fast. In Bruges, a movie that runs an hour and 42 minutes, downloaded in less than three minutes. Not bad, eh?
Now I just have to remember to download what I want to watch before I leave. There's always something.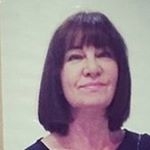 Latest posts by Michelle Topham
(see all)