There is a performance of a famous piece of music on YouTube that, since I discovered it a couple of years ago, I have listened to every week without fail.
It is a piece of music from one of my favorite movies — an Italian classic, 'Cinema Paradiso' — and it is my feature for the 'Memories Monday' segment this week.
The music was written by Italian composer (and musical genius, I might add) Ennio Morricone, and was played by cellist Yo-Yo Ma and trumpeter Chris Botti.
The skill these two gentlemen have is so astounding, it would be difficult to imagine 'Cinema Paradiso' ever being played better by anyone else.
Listen to it below. It will touch your very soul.
As for the movie 'Cinema Paradiso', if you have never seen it, I cannot stress enough how much you should.
For me it is one of those so so few 'perfect movies'. The movie that makes you laugh, cry, love and, by the end of it, if you don't sob like your heart will break, I am convinced you do not have a soul.
Related: Chris Botti's gorgeous version of 'What a Wonderful World' was featured on the Amazon series Bosch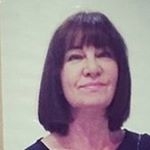 Latest posts by Michelle Topham
(see all)