I was just relistening to the Fallout 3 theme music played by the London Philharmonic Orchestra and was thinking what a superb video game music soundtrack it was. No wonder so many critics named it as one of the best in years.
Listening to it, however, get me in the unending cycle of hopping from one YouTube video to another and that's when I came across videos from a 2004 album called Yo-Yo Ma Plays Ennio Morricone.
While not video game music, the music on this Yo-Yo Ma album is so hauntingly beautiful, even a hardcore gamer should listen to it.
Yo-Yo Ma, of course, is the amazing French-American cellist, and Ennio Morricone the most famous Italian composer of the 20th-21st century. Together, they have produced one of the best albums of classical-style movie soundtracks I have ever heard. Stunning doesn't even describe how good this is.
Check out the video of Yo-Yo Man playing Ennio Morricone's 'Cinema Paradiso – and tell me that isn't beautiful? Honestly, it should even touch the soul of a hardcore gamer like you. It did mine.
And then, the next time you are playing a video game that has terrible soundtrack music, substitute it with this instead.
And then, if that isn't already heartbreakingly beautiful, listen to the version below played by Yo-Yo Ma and American trumpeter Chris Botti. Doesn't that sound like Cinema Paradiso's 'Nostalgia' was written just for both of them?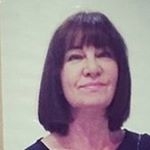 Latest posts by Michelle Topham
(see all)