One of the things I look forward to every year is The Jingle Jam — The Yogscast charity drive that raises money for a variety of non-profits.
Charities like Whale and Dolphin Conservation (WDC), War Child UK, Call of Duty Endowment – UK, Cancer Research UK and Access Sports.
And a charity drive I might add that, in the 10 years The Yogscast has been running the Twitch gaming live streams that raise money for these non-profits, has raised more than $20 million.
The Jingle Jam begins on December 1st every year, and runs for 14 days. In 2021, it's in its 11th year.
Jingle Jam 2021 raises more than $1 million on its first day
This year's charity live streams kicked off yesterday morning on Twitch, with viewers able to donate to their favorite charity via the Tiltify Yogscast Jingle Jam page as various members of The Yogscast play different games live.
As long as viewers donate a minimum of £35 (approximately $47), every donor gets a game bundle of 55 full games, plus other goodies, valued at more than $875.
Astoundingly, in the less than 24 hours since the Yogscast's The Jingle Jam 2021 kicked off, and with 13 more days in the charity drive yet to go, Jingle Jam 2021 has already raised more than $1 million — in my calculation, approximately $1,103,525 (or £829,183.78 — which is the currency donations are given in).
With donations last year reaching a total of £2,120,590 ($2,841,000) that puts them well on the way to massively exceeding last year's total.
On just the first day.
Who are The Yogscast and who started The Jingle Jam charity drive?
Now, before I leave you with that bit of fabulous news, here is some quick information about The Yogscast.
They are my favorite YouTube/Twitch gaming channel (and the favorite of more than 7.15 million other subscribers on YouTube and millions more on Twitch), and a gaming channel I have watched pretty much daily for the last 11 years.
The Yogscast was started by two friends, Lewis Brindley (YouTube handle 'Xephos') and Simon Lane (aka Honeydew), who met online while playing the video game World of Warcraft (WoW).
As YouTube began to pick up speed, the pair and some of their friends from their WoW guild decided to upload videos of themselves playing the game. (article continues after video)
By 2010, just two years later, The Yogscast channel was one of the first to begin playing the now-world's-most-sold video game Minecraft.
That catapulted them to YouTube stardom, with income from their videos allowing Lewis and Simon to set up a company — The Yogscast — and to continue playing the games they loved online, but this time as a full-time job.
Since then, The Yogscast has invited other popular gamers and many of their friends to join their company, which now runs multiple channels on YouTube and Twitch, organizes and runs the aforementioned Jingle Jam charity drive every year, and also works in video production for other companies.
Oh, and yeah, they also make games.
In the 13 years since Lewis and Simon first began recording videos together, they have created a gaming/entertainment company that is now one of the most popular in the online world.
Not bad for two dudes from the UK who met each other because they both liked playing the same game.
The Jingle Jam 2021
You can watch Lewis, Simon and all their friends play a slew of different video games over the next 13 days, while making you laugh harder than anyone has before, on The Yogscast's Twitch channel.
They will be playing daily from 11am GMT to around 11 pm every day.
You can donate to The Jingle Jam 2021, and grab the 55 games plus other goodies, via their Tiltify page.
Please do, because all these guys and girls give up a huge amount of their time to make sure some of the best charities in the UK and around the world are able to continue the phenomenal work they do for another year.
You will find the list of all the charities they fund at the bottom of the Jingle Jam 2021 Tiltify page, where you can also choose the charity you would like your donation to be given to.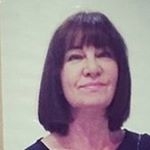 Latest posts by Michelle Topham
(see all)