A couple of weeks ago, I started playing a free online collectible card game called Card Hunter. Fun, brilliant, with gorgeous graphics and absolutely addictive, Card Hunter has taken up a lot more hours of my free time than I'd like to admit. But, I don't feel so bad now because, as of a few days ago, it seems Simon and Lewis of The Yogscast are playing Card Hunter as well.
For those who are as yet uninitiated, Card Hunter is a browser-based game that is a mix between a classic board game and a collectible card game. If you've ever played Dungeons & Dragons, it will make a whole lot of sense as you play the game while being guided through it by an online dungeon master. Sort of.
You start playing Card Hunter with a set of basic cards for each of three characters you'll control, miniatures, and on a game board. As time goes on and your experience grows, you get more equipment slots, and better cards so you can 'level up' your characters as you go.
There is also a choice of single player (which is all I've been playing so far), or player v player if you want to go that route, so there's something for every type of gamer.
Be warned, while Card Hunter is a free-to-play browser game, there are microtransactions you can pay for and, if you get as addicted as I have, you may find Card Hunter takes a bit more of your money than you might like (although, let me tell you, none of it is a waste).
You can find out more about the game and how it's played by watching The Yogscast's Lewis and Simon play Card Hunter in the video below. You can play Card Hunter for free on the game's website.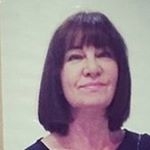 Latest posts by Michelle Topham
(see all)