Yogscast plays Cube World — who is Yogscast?
British gamers, Yogscast, are huge. They are the most popular Minecraft players on YouTube with, the last time I checked, more than 2 billion views! They play just about every Minecraft mod that comes out, they're very good at what they do and, yes, they're screamingly funny. So, when I saw Yogscast is playing Cube World, I thought I'd died and gone to gaming heaven.
What is Cube World?
To find out more about Cube World and what it is, check out the article I put up yesterday. It will tell you all about the game, which has currently just been released in open alpha, and you can even watch a preview video. The main thing you need to know, though, is unlike Minecraft which is mainly about building, Cube World is about hacking and slashing — as it's a massive open world RPG.
So why is Yogscast playing Cube World so darned amazing?
Yogscast are the gurus of Minecraft and have done more than anyone to put the game on the map. If a new mod is released, they play it, and it usually goes viral. So modders love them too. That means, now that Yogscast is playing Cube World, you can guarantee this game is going to sell millions of units. As it should, as it's bloody amazing.
The Yogscast playing Cube World video I've put up is the first one in a series of videos they're currently doing simply called Episode 1 – Cotton Candy. In this one, instead of the traditional duo of Lewis and Simon, it's Yogscast gamers Simon and Martyn but, don't worry, they're still hilarious.
Before Lewis and Simon get going, they explain a little bit about the game, ooh and aah over the gorgeous graphics, show off the huge number of character customizations you can do (characters in Cube World are phenomenal, by the way) and then head off on their first RPG adventure.
Check out the first video of Yogscast playing Cube World below. And, yes, the video has almost one and a half million views — already. This game is going to be huge!
And, if you find you love Yogscast, don't miss watching the Minecraft Curse of the Pumpkin the Yogscast way — it's hilarious.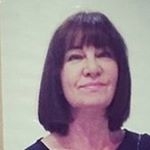 Latest posts by Michelle Topham
(see all)