Yogscast raises over $2.5 million in Jingle Jam 2017 in less than 4 days
The British gaming channel The Yogscast has been running a Christmas charity drive every year since 2011. During the first charity drive, The Yogscast raised £63,780 (approximately $85,665 in today's terms) for Oxfam.
Not bad for a YouTube gaming channel that had only been around for three years.
In 2017, however, The Yogscast has absolutely outdone themselves as, in just the first three days and a bit of their Jingle Jam 2017, they have already raised an astounding $2.5 million, and the amount is still climbing quickly.
The Yogscast's Jingle Jam 2017 is being run in conjunction with Humble Bundle where, for a donation of just $35, you will get around 70 games. All of the money you donate goes to one of eight charities. Charities that include Save The Children, ILGA, Special Effect and Whale and Dolphin Conservation.
Games in the bundle currently include Rust, Dungeon of the Endless, Garry's Mod and Gunpoint. At least one new game will be revealed every day through December 25th.
Check out The Yogscast's Jingle Jam 2017 on the Humble Bundle website now, and donate $35 to grab those games.
Do be warned, however, The Yogscast's Lewis Brindley said on the first day of Jingle Jam 2017 they only have 100,000 bundles available. As Humble Bundle is already reporting they have sold almost 71,000 of those bundles, you may want to grab yours fast before they run out.
You can watch the first day of streamingof The Yogscast's Jingle Jam 2017 in the video below. You can catch the guys streaming live on Twitch every day through the end of December here and, if you miss a live stream, the guys are uploading every one of them to their Yogscast Live channel on YouTube so you can watch in your own time.
And let's just say, if The Yogscast's Jingle Jam 2017 has already raised over $2.5 million in less than four days, which is almost as much as they raised last year during the entire month of December, just imagine how much they are going to raise by the end of this month.
Well done, guys! You're brilliant.
Related: And don't miss The Yogscast's 'Race For the Wool', it's as hilarious as always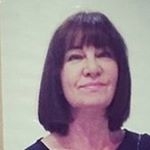 Latest posts by Michelle Topham
(see all)