This is something to look forward to later this year — the English version of the manga Yokohama Kaidashi Kikou by Hitoshi Ashinano.
The slice of life manga (aka Yokohama Shopping Log) is a classic series that spawned two beautifully animated 2-episode OVAs back in 1998. The manga itself has only been available in Japanese until now.
This year, however, Seven Seas Entertainment has finally licensed Yokohama Kaidashi Kikou for publication in English.
What is Yokohama Kaidashi Kikou?
The manga tells the story of Alpha, an android who runs a coffee shop miles from anywhere in an environmentally devastated world.
The owner of the coffee shop left a long time ago, saying he would eventually return but hasn't done.
One day, while working at the shop waiting for customers who rarely arrive, a package is delivered to her from the shop owner. Inside is a camera, and a message that tells her the owner will probably not be coming home for a long time.
That is why Alpha must take the camera he has sent her and go out to see the world, taking photographs of anything interesting she sees.
The problem is, even with several hundred photos that can be taken, Alpha finds it difficult to choose the shots to take as she is so entranced with the scenery she comes across.
The Yokohama Kaidashi Kikou manga in English
In a recent licensing announcement, Seven Seas said rather than the manga coming out in 14 volumes like the Japanese version, Yokohama Kaidashi Kikou will get its English release in five large omnibus volumes.
Those volumes will come out in both print and digital versions beginning in August, with each volume purchasable at $24.99.
Pre-order for the first volume is already up at Barnes & Noble if you want to be sure to get it.
Considering how much I loved the anime, I cannot wait to grab these.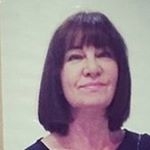 Latest posts by Michelle Topham
(see all)