The Yoshi's Crafted World launch trailer is beautiful
The Good Feel new side-scrolling platform game Yoshi's Crafted World, which released yesterday, got a gorgeous launch trailer at the same time.
The Yoshi's Crafted World launch trailer shows Mario's dinosaur friend exploring a beautiful vibrant world made out of common objects like planes built from toilet roll tubes, bridges made from cookies and roads, and trees created from corrugated cardboard and felt.
The interesting thing with the new game too is that, while it is you doing all the usual Yoshi stuff like grabbing enemies to turn into eggs, collecting red coins, throwing eggs and vacuuming up flowers, you will also be able to explore all around the cardboard world looking for hidden loot.
The eggs are aimable too!
And, as if all this fun was not enough, the game has a massive customizable costume wardrobe that allows your character to dress up in a huge variety of things. Costumes are unlocked through an in-game vending machine, and all are also able to be used as armor.
Although the game, while hugely fun, is not that challenging, so you probably will not need it.
Yoshi's Crafted World released yesterday and is exclusively available for the Nintendo Switch.
Check out the Yoshi's Crafted World launch trailer below to see just how gorgeous it is!
Related Reading: This Astroneer walkthrough is HUGE, and comes with a beginners' guide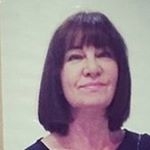 Latest posts by Michelle Topham
(see all)