You can no longer get The Walking Dead: The Final Season on digital distribution platforms as of yesterday
It seems the management of Telltale Games has finally found a little common decency and, as of yesterday, stopped sales of The Walking Dead: The Final Season on every platform.
I say this as, up until yesterday, even though Telltale Games had gone bankrupt and was shutting down, they were still selling The Walking Dead: The Final Season on all the usual game distribution platforms at full price.
Yet, the game only has two of the planned four episodes complete.
And sure, on Twitter this week Telltale said they are looking into funding options to allow them to finish the incomplete game. But, let's face it, we all know that is not going to happen. (See just some of the reasons here…)
Particularly as the almost defunct developer has also now had a class action lawsuit filed against it from employees furious that they were fired in a way that breaks California labor laws.
The withdrawal of the game from all digital distribution platforms now means you can no longer get The Walking Dead: The Final Season if you don't own it already.
And, of course, if you do own it, don't expect to ever get all the episodes of the game that you paid for.
Why was the game withdrawn from sales platforms?
No word was given as to why the game had been withdrawn by Steam, Xbox Live and PSN. The only platform to mention the reason was GOG, and they simply stated:
Telltale has requested a temporary pause of sales of The Walking Dead – Final Season. For all up to date Telltale news, please refer to their official Twitter page.
Of course, you can still buy the previous seasons of Telltale's The Walking Dead on GOG and elsewhere, as they are already complete.
Then again, I'm not sure why you would bother?
After all, the full game with all the planned seasons and episodes will likely never be complete, so you are always going to be playing half a game that ends on a cliffhanger.
On top of that, why would you give your hard-earned money to a studio that fires almost all its employees with just minutes notice, and can't even be bothered to pay them what it owes them?
Morals, people. Morals.
Meanwhile, if you didn't get a chance to buy The Walking Dead: The Final Season, and want to see the parts of the game that are complete, this excellent walkthrough without any commentary will allow you to watch Episode 1 and Episode 2 in their entirety.
Enjoy!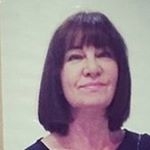 Latest posts by Michelle Topham
(see all)