Play all eight characters in Octopath Traveler demo
If there is one thing that makes me sad that I don't yet own a Nintendo Switch, it is the release of the upcoming RPG Octopath Traveler.  A Square Enix production due for release in July, and one of the most beautiful looking games I have seen in a while.
In fact, if you want to see just how pretty Octopath Traveler is and how well it plays, the game currently has a three-hour demo in the Nintendo eShop.
A demo during which you can play all of the eight characters that will appear in the full game, and play them right through till the end of the first chapter.
And a demo whose progress will transfer to the full game if you decide to buy it after playing. Three hours out of what is going to be at least an 80 to 100 hours of gameplay…if you complete both the main story and the side quests.
But one piece of news about Octopath Traveler that is even more interesting to me than the fact that it is going to take around 100 hours to complete it is, according to producer Masashi Takahashi who talked to Dengeki Online recently, Octopath Traveler is a finished game.
Meaning, unlike some other Square Enix games, were DLC releases have gotten a little out of hand, Octopath Traveler will not have any DLC at all. The game is finished, as is. So don't expect any more.
Then again, not having DLC does make sense when you think about it, as Octopath Traveler follows the story of eight people. Eight people whose stories are told from start to finish, and adding DLC would likely interrupt and spoil that.
Octopath Traveler is due for release on July 13th for Nintendo Switch. Meanwhile, watch the utterly gorgeous E3 2018 trailer for the game introducing the eight characters below.
Now I just need to go out and buy a Switch.
Related: Square Enix has a 66 percent increase in profits in 2017, mainly due to older games — that's a HUGE amount of money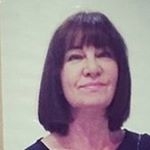 Latest posts by Michelle Topham
(see all)