No PC/Switch cross-play in Monster Hunter Rise — it's "unable to be implemented"
Many PC and Nintendo Switch players who wanted the ability to play Monster Hunter Rise with friends on the other platform are likely to be upset this week.
That's due to Capcom announcing yesterday there will not be any cross-play or cross-savez possible between the Switch and PC versions of the action RPG.
The announcement came via the official Monster Hunter Twitter account, with a tweet that simply said:
We've heard your requests for Cross-Save / Cross-Play for #MHRise & #Sunbreak, but unfortunately, after looking into it throughout the development process, we found we are unable to implement it this time. As always, we appreciate your continued feedback and support.
Unfortunately for players, with Monster Hunter Rise being one of the biggest releases on Switch this year, and likely to be just as popular when it releases on PC in early 2022, that probably will mean many will be unable to play the game with their friends.
Nor will they be able to transfer saved games from the Switch version to the PC game should they buy it.
We must ask then, when a company like Capcom, one of the biggest and wealthiest game developers in the world, does not start the initial development of a game like Monster Hunter Rise with cross-platform play and save as part of its planning stages, what do gamers have to do to get these companies to understand the ability to play across various platforms IS INCREDIBLY IMPORTANT TO THEM?
Related: Capcom will be making 50% of its games for PC players by 2023
Sure, it's one thing to say, after looking into it "we found we are unable to implement it at this time", but isn't Monster Hunter Rise cross-play and cross-save something that should have been looked into from the beginning?
And not when the action RPG became so popular that players are clamoring for it.
Capcom did say, however, cross-play and cross-save wasn't possible "this time", leaving players a sliver of hope that it may be in the future.
The incredibly successful Monster Hunter Rise is playable now on the Switch. The game will also release on PC on January 12th, 2022. You just won't be able to play with some of your friends on it.
Meanwhile, there will be a PC demo for the game available via Steam beginning tomorrow. You can also pre-order the game now and get a couple of very nice pre-order bonuses.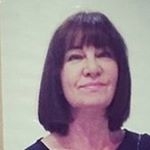 Latest posts by Michelle Topham
(see all)