You must watch David Letterman's Netflix show with Barack Obama as his first guest, it's going to be fabulous
You've got to watch David Letterman's Netflix show with Barack Obama as his first guest
It has been almost three years since David Letterman retired from his smash-hit late night talk show, and since then I have always said "Retired? He'll be back". Because someone like Letterman doesn't retire. They just sit back and wait for a great opportunity to come along.
In 2017, Netflix has offered that opportunity with a new Letterman talk show exclusive to the streaming service.
Called My Next Guest Needs No Introduction with David Letterman, it is a six-episode series that will see its first episode available on Netflix next week.
The show's first guest?
None other than former president Barack Obama.
Because see, David Letterman doesn't mess around. When he gets another incredible opportunity to do what he loves to do, he only asks incredible people to join him in his endeavor.
The six-episode My Next Guest Needs No Introduction with David Letterman will have a new episode releasing every month on Netflix through June. Letterman's other five guests on the show will be George Clooney, Malala Yousafzai, Jay-Z, Tina Fey and Howard Stern.
But it is Barack Obama that I am the most interested in listening to.
After all, not only will his Letterman interview be the first talk show appearance he has made since leaving office back in early 2017, but I am guessing we will probably get to see a much more No Holds Barred Barack than we got to see while he was still president.
And man, that guy has an evil sense of humor.
Plus, let's face it, even though the Trump trolls are all over the YouTube page of the show's Netflix trailer down voting it, THIS is going to be one of the most watched shows on Netflix this year. And it's going to be fabulous!
Check out the trailer for Letterman's new Netflix show My Next Guest Needs No Introduction with David Letterman in the video below.
Then mark your calendar for Friday, January 12th at 12:01am, as that will be when we get to see what Letterman actually gets Obama to say.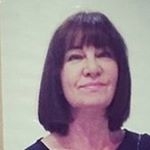 Latest posts by Michelle Topham
(see all)