When I wear make-up, I usually wear a darker eye shadow — dark greys and dark greens — as I feel they work better with my green eyes. But yesterday, after I'd already just bought new eye shadow in a lilac shimmer shade, I stumbled across this video review of Younique Moods Struck Mineral Pigments, and now I'm desperate to try them.
The video review is done by Nora and Ani from Modamob, and shows the girls trying out Younique Moods Struck Mineral pigments in a matte and a shimmer, and applying them both wet and dry.
Everything they tried looks so sexy, and those colors, both 'Curious' and 'Innocent', would look gorgeous with my eyes. Especially if I applied them wet for a more subtle effect.
Plus, they're 100 percent natural minerals, fragrance free, oil free, chemical-free and perfume-free.
So it looks like a couple of Younique Moods Struck Mineral Pigments shades might be my next purchase. How about you?
If you like what you see, you can buy them at Younique's website.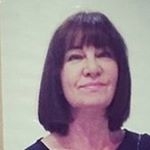 Latest posts by Michelle Topham
(see all)