YouTube vlogger Bethany Mota has come a long way since the first video she uploaded six years ago. This week, Mota was on The Ellen Show to talk to Ellen DeGeneres about her YouTube beauty and lifestyle channel, as well as tell Ellen about bullying she was the victim of when she was just 12 years old.
Bullying, I might add, that actually ended up motivating Bethany Mota to start her own YouTube channel in an effort to make her feel better about herself.
A YouTube channel that is now one of the most popular channels on the site. In fact, Bethany Mota has over 8.5 million subscribers, and has received more than 680 million views so far. Good for her!
What was interesting about Bethany Mota's conversation with Ellen too, was not just that she talked about how she got started on her channel, but also that she mentioned her very first video.
A video where 13-year-old Bethany is shy and much more quiet than she is now but, where you can still tell she definitely had self-confidence hidden underneath all that 13-year-old angst. Self-confidence and a cute and bubbly personality (and, yes, she was pretty back then but God, is she gorgeous now) that got her where she is today.
Watch Bethany Mota on The Ellen Show in the video below and, below that, check out Mota's first ever video. It's cute.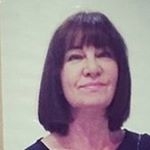 Latest posts by Michelle Topham
(see all)