I ditched my cable TV subscription a few years ago as I never watched it, so I get all my movies, TV and videos online and, in particular, on YouTube where I watch several hundred videos a week.
One of my favorite YouTubers is a British woman called Zoella (Zoe Elizabeth Sugg). She produces some of the cutest and coolest beauty, make-up, fashion and lifestyle blogs on the internet. So if I'm ever in the mood to check out what other people are buying,or needing make-up tips, or just wanting to hear someone upbeat chat about nothing much for a few minutes, I head over to see what new videos Zoella has just put up.
Currently, Zoella is absolutely huge on YouTube, with almost 6 million subscribers and over 261 million views on her main channel (over 100 million on her second). Not surprisingly really, as she's incredibly cute, has a bubbly and fun personality, a great eye for fashion and is interesting to listen to.
She probably suits the 15-30 age group more than most others, but I'm older and I still watch her.
Zoella produces at least one video a week – either a beauty haul, a hair or make-up video or a lifestyle vlog – and most of them get well over 1 million views just hours after she's uploaded one. So, yep, she's popular.
One of Zoella's latest videos is a 'Home Bits and Clothing Haul', where she shows what she picked up recently at independent shops in her home town of Brighton, England. Shirts, sweaters, coffee table books and a whole batch of accessories for her extremely cute house. I liked it just because I love to see what's currently in style in my home country, even if I might never buy anything she's bought there.
You can watch Zoella below.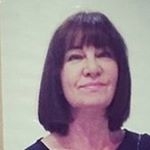 Latest posts by Michelle Topham
(see all)