With quite a few TV shows around the world being postponed this month due to the FIFA World Cup 2022, it probably is not a surprise that Yowamushi Pedal Limit Break Episode 9 has also been postponed.
The next episode of the sports anime was due to air on Sunday, December 11th.
It has instead been postponed by NHK in Japan until the following Sunday, December 18th.
It is also the second time a Yowamushi Pedal Limit Break episode has been postponed, with Episode 6 also being put off for a week due to a rugby game being aired in Japan.
With 25 episodes due to air in the fifth season of the popular cycling anime, and the anime featuring one of the most exciting seasons so far, hopefully the remaining 16 episodes will be aired on time.
The Yowamushi Pedal anime is based on the hit manga by Wataru Watanabe, which currently has an astounding 75 volumes out.
Yen Press is publishing the English language version, with Volume 21 the latest to be published in October this year.
They have this to say about the series:
Power-pedaling Sakamichi Onoda has long been conquering the steepest slopes and regularly making the ninety-kilometer round-trip to Akihabara on a mommy bike!! But when his bike commute to his new high school lands him in a confrontation with the serious first-year road racer Imaizumi, Onoda has a major showdown on his hands!

Can this meek geek really out-pedal the future ace of the school road-racing team?!
Outside Japan, the Yowamushi Pedal Limit Break anime is now being streamed on Crunchyroll.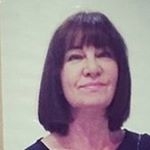 Latest posts by Michelle Topham
(see all)