The upcoming anime Revenger hasn't had that much information released about it so far. But what we have had makes this original anime sound quite mysterious.
Particularly as the Samurai-themed anime features a couple of protagonists — Yuen Usui, a master assassin, and Kurima Raizo, a member of the Satsuma clan who survived an attack — who team up, and seem to be quite kick-ass in their approach to getting the revenge they so desperately need.
Just to make Revenger even more appealing, earlier today a Yuen Usui character video was released that shows the assassin revealing his heavily tattooed back and stating "There is evil in this world that must be judged".
And apparently, Yuen Usui (played by Yuuichiro Umehara) is the judge, jury and executioner.
Meanwhile, he hides his true self by not allowing his feelings to show to others, and always acting gracious and kind. All while hiding a symbol of a hidden faith, and being an avid gambler, who loves money and alcohol.
The Yuen Usui character video shows a handsome man who appears almost like an angel.
Until you find out how cruel he can be. Especially when you discover he earns the revenge he desires by killing his targets ruthlessly.
Revenger is an original anime that is being produced by Shochiku (Noragami) and Nitroplus (Psycho-Pass).
It stars Jun Kasama (Haikyuu!! To the Top) as Raizou Kurima, Yuuichirou Umehara (Play It Cool, Guys) as Yuen Usui, Shunsuke Takeuchi (Tokyo Revengers) as Teppa Murakami, Hisako Kanemoto (Bottom-Tier Character Tomozaki) as Nio, and Shouta Hayama (A Couple of Cuckoos) as Souji.
The anime is set to premiere in January, 2023 and will stream via Crunchyroll.
Now watch the just-released Yuen Usui character video, and tell me he isn't beautiful.
Source: Official Revenger website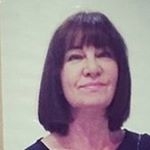 Latest posts by Michelle Topham
(see all)