Now this is an interesting piece of news as word is now out Yūga Yamato has just been cast in the role of Queen in the upcoming anime OVA Kaitō Queen wa Circus ga Osuki.
Who is Yūga Yamato, you might ask, and why is her taking a voice acting role in Kaitō Queen (aka Mirage Queen Aime Cirque) so fascinating?
First, Yūga Yamato voicing the 'Phantom Thief Queen' is an unusual step. Both for Yamato and for East Fish Studio, who hired her.
After all, at the age of 44, this role is Yamato's first acting role in an anime. Unusual in an industry where voice actresses usually begin training in their teens and so, by their early twenties, have often had numerous high-profile roles.
Yūga Yamato has never acted in an anime before.
What she has done, however, is be the top star in Cosmos Troupe of Hankyu Railway Company's Takarazuka Revue. An all-female musical theater company in Japan whose members play all roles — male and female.
Yamato has been working with Takarazuka Revue since 1995, when she was just 18 years old, and was promoted to become the company's 'top star' in 2007.
In the last decade, she has also had a successful mainstream stage career.
What makes Yūga Yamato a wonderful choice for the role of Queen more than anything else, however, is that the character has never been defined as male or female — so is androgynous for all intents and purposes.
Yamato herself is a woman who was what is known as an otokoyaku — a woman playing male parts — which gives her an advantage over other actors for this very interesting role, as she is able to play both sexes more easily, or neither.
The upcoming Kaitō Queen OVA (Mirage Queen Aime Cirque or The Phantom Queen Loves the Circus) is based on the series of children's novels of the same name written by Kaoru Hayamine.
Kodansha has been publishing the books since 2002, with 15 volumes currently out.
The upcoming anime OVA is being directed by Saori Den, with Mariko Kunisawa (Ascendance of a Bookworm) writing the script, and Kumiko Kawashima (Fantasista Stella) designing the characters.
East Fish Studio (Fragtime) is in charge of anime production.
The story of Kaitō Queen goes like this:

Kaitō Queen is a mysterious phantom thief of unknown age, gender, and nationality who travels the world on an airship along with their partners, Joker and RD, and steals anything that strikes their fancy. This time, the Mirage Queen targets the "Linden's Rose", a legendary gemstone, only to discover that it has already been stolen by a mysterious circus troupe.

Nothing is impossible for the Phantom Queen, so they challenge the brilliant circus performers (including illusionists, acrobats, and hypnotists) in order to retrieve the gem.
Kaitō Queen also got its first trailer this weekend, and if you like a superhero story, as well as an anime with a heckuva lot of action, this one is sure to please.
Watch it below.
Kaitō Queen wa Circus Osuki will premiere some time in early summer 2022.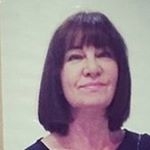 Latest posts by Michelle Topham
(see all)