Wind Breaker adds one of hardest-working voice actors to its cast in Yuichi Nakamura
With so much anime news coming out this week (it has been a busy week), I admit I was not paying too much attention to the first cast announcements for the upcoming CloverWorks anime Wind Breaker.
Not until today's announcement via the official Wind Breaker X account of Japanese voice actor Yuichi Nakamura being cast as Hajime Umemiya, leader of the protection group Bofurin, and a third-year student at Furin High School.
Advertising
Considering he has been one of my favorite voice actors since he portrayed Yoshiyuki Hatori in Sekaiichi Hatsukoi, yep, that peaked my interest.
Who is Yuichi Nakamura?
For those of you who need a memory nudge, Yuichi Nakamura has had a long career as a voice actor portraying some of the most iconic anime characters of the last couple of decades.
Characters like Gojou in Jujutsu Kaisen, Bruno in JoJo's Bizarre Adventure, Gray in Fairy Tail, Shinsaku in Bakumatsu, Souta in Poco's Udon World, Tomoya Okazaki in Clannad and Nozaki in Monthly Girls' Nozaki-kun to name just a tiny number of the well over 100 roles he has played.
So to see Wind Breaker add such a heavy hitter to its cast made me immediately add the anime to my 'Plan to Watch List'.
The announcement of Yuichi Nakamura voicing Hajime Umemiya also arrived with a short video on both the anime's X account and on the Aniplex YouTube channel. (watch below)
Advertising
That video gives us no more hints about Hajime Umemiya (if you haven't read the manga series by Satoru Nii), other than what he says at the opening of the video "Well, the new year is here. Welcome first years".
Yep, while Hajime Umemiya may be laid-back it is easy to hear right away he is the guy every new student should be listening to.
Cast of Wind Breaker
Yuichi Nakamura will join the already announced Wind Breaker cast of Yuuma Uchida playing Haruka Sakura, Nobunaga Shimazaki voicing Hayato Suou, and Koki Uchiyama playing Kyotarou Sugishita.
More cast announcements are likely for the next few days as well.
Meanwhile, there is no word yet on the director or staff, or when the Wind Breaker anime will premiere.
We will keep you posted when we find out.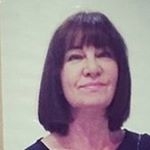 Latest posts by Michelle Topham
(see all)