The third season of the popular magical girl series Yuki Yuna is a Hero finally has a release date. You will likely be happy about it too, as it is only a few weeks away.
That's because Yuki Yuna is a Hero -Chapter in Full Bloom- will release on October 1st TBS and MBS and their affiliates in Japan, with a release date in the west likely at the same time.
The Yuki Yuna is a Hero -Chapter in Full Bloom- release date arrived along with a new trailer for the anime yesterday via publisher Pony Canyon's YouTube channel.
The trailer shows our heroes enjoying their school life, which we all know sadly won't last long, along with the beginnings of some stellar battle scenes.
The anime's opening theme song has also been announced — 'Ashita no Hanatachi' (アシタノハナタチ, Tomorrow's Flowers), along with its ending theme — 'Chiheisen no Mukō e' (地平線の向こうへ, Beyond the Horizon.
Both songs will be performed by the main cast — Haruka Terui (who plays Yuki Yuna), Suzuko Mimori (as Sumi Washio), Yumi Uchiyama (who voices Fu Inubozaki), Tomoyo Kurosawa (as Itsuki Inubozaki), Juri Nagatsuma (who plays Karin Miyoshi), and Kana Hanazawa (the voice of Sonoko Nogi).
A snippet of the opening theme showed up on this weekend's trailer too. (continue reading and watch the new trailer after the promo…)
Seiji Kishi, director of the first series of the anime, is returning to direct Season 3, along with Makoto Uezu as script supervisor and writer, and character designer BUNBUN.
Animation for the series has been carried out by Studio Gokumi.
Watch the new Yuki Yuna is a Hero -Chapter in Full Bloom– trailer down below, and mark your calendars for October 1st. Our girls have been a long time coming back.
RELATED ON LEO SIGH: Yuki Yuna is a Hero Season 3 key visual released along with premiere date info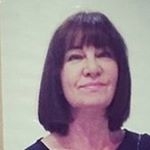 Latest posts by Michelle Topham
(see all)