The upcoming short anime Yuki Yuna is a Hero Churutto! (aka Yūki Yūna wa Yūsha de Aru Churutto!) has a premiere date. That date is April in Japan, with the anime set to air on MBS and TBS on Saturdays.
Yuki Yuna is a Hero Churutto! is being directed by Seiya Miiyajima (BanG Dream! Girls Band Party! Pico). Character design will also be by Miiyajima.
Haruka ((The) Wallflower)  is in charge of scripts and MONACO (Dropout Idol Fruit Tart, Melancholy of Haruhi Suzumiya) is composing the music.
The anime short follows on from the Yuki Yuna is a Hero TV anime, which was released in October, 2014, with the series' second season arriving in October, 2017.
The original series tells the story of Yūna Yūki, a middle school student and a member of the school's 'Hero Club'.
Soon after she joins the club, she finds herself and the other members transported into a strange alternate dimension where they must fight mysterious enemies called Vertex in order to save their own world.
Yuki Yuna is a Hero Churutto! is based on the popular Yūki Yūna wa Yūsha de Aru Hanayui no Kirameki (aka Yuki Yuna Is a Hero: A Sparkling Bouquet) smartphone game.
A new graphic showing off the Yuki Yuna is a Hero Churutto! anime character designs has also been released on the series' official website.
And can I just say those characters are ADORABLE!!!! (continue reading below…)
Yuki Yuna is a Hero Season 3 releasing — check out cute key visual and teaser trailer
Be sure to check the website here as well, to see the utter cuteness of many of the other characters that will be showing up in the short. You can also read about each girl's characteristics there.
No word yet on when or where Yuki Yuna is a Hero Churutto! will be airing in the West, but chances are it will be around the same time as Japan.
Fingers crossed!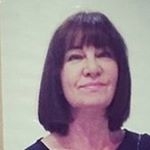 Latest posts by Michelle Topham
(see all)