The popular Japanese light novel series Yumemiru Danshi wa Genjitsushugisha (aka The Dreaming Boy is a Realist ) is getting an anime series and, if you love a good rom com, it may be one to add to your list.
That's because Yumemiru Danshi wa Genjitsushugisha tells the story of Wataru Sajou, a new high school student, who studied to get into the school he is now attending because of his long-term crush on a girl who goes to the same school the school.
Aika Natsukawa is the girl's name and, while Wataru has been crushing on her for years, when he finally meets her in high school, he gets hit in the head by a football and suddenly realizes she is way out of his league.
Advertising
Meanwhile, Aika, being the tsundere she is, does everything she can to prove she isn't interested in Wataru at all. The problem is, she actually has feelings for him.
Thus, starts a cute rom com about two people who may never get together, as they are both convinced they are just in a one-sided love.
Along with the Yumemiru Danshi wa Genjitsushugisha anime's announcement, the main cast has also been announced.
They include Naoya Miyase (Sei in Futsal Boys!!!!!) who is voicing Wataru Sajou, Akiho Suzumoto (Sayu in Rifle is Beautiful) as Aika Natsukawa, Yumiri Hanamori (Nadeshiko in Laid-Back Camp) as Kei Ashida, Kaori Ishihara (Charolles in Vermeil in Gold) who is playing Rin Shinomiya, and Mikako Komatsu (Rebecca in Edens Zero) voicing Kaede Sajou.
Advertising
The Yumemiru Danshi wa Genjitsushugisha anime is being directed by Kazuomi Koga (Rent-a-Girlfriend), with series composition by Michiko Yokote (Call of the Night), and character designs by Miyabi Ozeki (World's End Harem).
Studio Gokumi and AXsiZ are working together to adapt the light novels written by Okemaru and illustrated by Saba Mizore into an anime series.
Watch the new Yumemiru Danshi wa Genjitsushugisha trailer below, as this one looks cute, and learn more about the upcoming anime on its official website.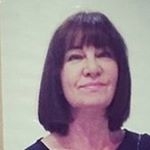 Latest posts by Michelle Topham
(see all)