I must say I'm a sucker for Japanese yuri anime even though I am totally straight.
Because, come on, how cute is it to watch junior high and high school girls finding their first loves and all the complications that often entails?
Take new yuri anime Adachi to Shimamuru (aka Adachi and Shimamura) currently in production at Tezuka Productions.
That upcoming new anime series just got another key visual (see below) and a new trailer today — its third one — and man, is this thing cute!
The latest Adachi to Shimamuru trailer shows the beginnings of  Adachi's romantic attraction towards Shimamuru, and how lovely of a friendship the girls have together even before it.
The trailer also gives us a short preview of the opening theme song 'Kimi ni Aeta Hi' (aka 'The Day I Met You') by Akari Kitō and Miku Itō — the voice actresses playing the series' protagonists — and the series' closing theme song 'Kimi no Tonari de' (in English 'Beside You' being performed by Akari Kitō.
It also informs us the new series will be premiering on October 8th/9th in Japan.
Adachi to Shimamuru stars Akari Kitō as Adachi, Miku Itō as Shimamuru, Manami Numakura plays Hino, Reina Ueda stars as Nagafuji and Yashiro Chikama is played by Iori Saeki,
Adachi to Shimamuru is being directed by Satoshi Kuwabara (Dagashi Kashi 2, Astro Boy: Shinsen-gumi), character design is by Shizue Kaneko (How NOT to Summon a Demon Lord), with Keiichirō Ōchi handling series composition.
Watch the latest Adachi to Shimamuru trailers below, with both English and Japanese subtitles.
The artwork is hazy, romantic and beautiful, character design is lovely and Adachi to Shimamuru looks like it may just be one of the best yuri anime out of Japan in quite a while.
Mark your calendars as it will begin streaming on Funimation in October.
Official Adachi to Shimamuru website.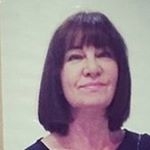 Latest posts by Michelle Topham
(see all)