Don't get your hopes up about the new anime film Yuri!!! on Ice the Movie: Ice Adolescence being released any time soon. Not if today's news is anything to go by.
After all, the film was announced as a project in April, 2017 and then later on had a firm 2019 release date in Japan.
But, in September, 2019, the film was delayed and, today, another delay was announced.
This time when the official website for Yuri!!! on Ice the Movie: Ice Adolescence offered a new teaser trailer for the film followed by a message that they could not announce a release date as they were still "further enriching the film".
Whatever that means.
The message in English from MAPPA was as follows:
Yuri!!! on Ice The Movie: Ice Adolescence is being directed by Sayo Yamamoto at MAPPA. He also created the story. The screenplay and original character design is by Mitsurou Kubo, with character design for the film being handled by Tadashi Hiramatsu.
Music for the film is by Taro Umebayashi and Taku Matsushiba.
Former competitive ice dancer Kenji Miyamoto will be again handling the choreography.
The original award-winning anime series Yuri!!! on Ice was released in October, 2016 and quickly became a fan favorite.
It is a shame then that, getting on for almost four years later, and the movie follow-up to the series still seems to be stuck in a black hole. (article continues below…)
Tokyo 7th Sisters anime trailer has the cutest girls and gorgeous character design
Keep your hopes up though, as the folks working on the film really could be wanting to release a movie they are incredibly proud of ,and not just one they push out within a certain time frame to please fans.
Meanwhile, Watch the Yuri!!! on Ice The Movie: Ice Adolescence teaser trailer below. Honestly, it tells you nothing about the film but…it may help keep you going just that little bit longer.
You can also bookmark the film's official website, to keep an eye on upcoming news about a release date. And…keep your fingers crossed!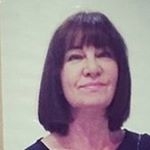 Latest posts by Michelle Topham
(see all)