When new cast members are announced for upcoming anime series, there are several Japanese voice actresses I keep an eye on to see if they have been named.
One of them is Yurika Kubo, one of my faves for several of her roles.
Roles that include Loki in Is It Wrong to Try to Pick Up Girls in a Dungeon?, Kaede in Rascal Does Not Dream of Bunny Girl Senpai, Yuuri in Girls' Last Tour and Hanayo in Love Live! School idol project.
This week, Yurika Kubo has been cast in Peach Boy Riverside as Jucerino, an ogre god with amazing powers. A story she is apparently thrilled to be involved in, as she grew up reading the manga.
The upcoming anime, known as Pīchi Bōi Ribāsaido in Japan, is based on the manga series by Coolkyoushinja and Johanne, and also got a new key visual and the announcement of a July 1st premiere today.
Several other new cast members were also named, including Mayu Mineda (We Never Learn: BOKUBEN) who will play Millia, Daisuke Hirakwa (Free! Iwatobi Swim Club) who is voicing Sumeragi, newcomer Yuko Suzuhana  as Atra, and Misato Murai (Stand My Heroes: Piece of Truth) as Todoroki.
Another of my favorites, Haruka Tomatsu, has already been announced as the voice behind Winny the forest witch. Other Peach Boy Riverside cast members named in March include Haruka Shiraishi, Nao Tōyama, M.A.O., and Megumi Toda.
In other words, if you are looking for an anime featuring some of Japan's best voice actors, this one has to be right up there.
Shigeru Ueda (Märchen Mädchen) is directing.
Watch the English-subbed Peach Boy Riverside trailer to get an idea of what's coming.
The characters were created by Coolkyoushinja (Miss Kobayashi's Dragon Maid), a mangaka who has a reputation for superb character development, the character designs are nicely done and the plot, which is based on the legend of Momotaro, features Princess Sari and the mysterious traveler Kibitsu Mikoto.
Yep, this one is an interesting one.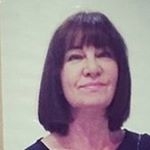 Latest posts by Michelle Topham
(see all)