The 'YuruYuri Ten' OVA, aka 'YuruYuri,', is releasing on Blue-ray on November 13th the official website for the crowdfunded OVA announced this morning.
The 'YuruYuri,' 10th anniversary OVA was set up as a crowdfunded project back in late December, 2018 and ran for two months.
During that time, it raised over 87,936,374 yen (approximately $826,185), which was an astounding amount of money, considering the  original goal was just 10,000,000 yen.
As part of the rewards for helping fund the project, crowdfunding backers will start to get their copies of the 'YuruYuri Ten' OVA in the middle of September.
These Limited Edition Blu-ray sets will, of course, come with a many extras the general public will not get in the later Blu-ray releases.
The regular edition Blue-ray, however, will include a soundtrack CD, with three new soundtrack songs, the new OP and ED songs for the OVA, and an audio commentary by the members of the 'Amusement Club'.
Will 'YuruYuri Ten' OVA stream in the west?
As for whether the 'YuruYuri Ten' OVA will stream in the west once the Blu-ray discs have been marketed and sold? I think that is highly likely.
After all, YuruYuri is one of the most successful Japanese anime series ever made, and one of the top moe series of all time.
It makes no sense, therefore, to spend so much time and money on a 'YuruYuri Ten' OVA, only to restrict it to Blu-ray sales in Japan.
That is why I am predicting the 'YuruYuri Ten' OVA will eventually be available via streaming in North America, Europe and the rest of the world. Probably on Crunchyroll.
After all, there really is no good reason not to. Not when it would disappoint so many international fans.
And, if you've forgotten just why you loved YuruYuri so much, watch the hilarious YuruYuri Tomato scene in the video below.
Remember now?
Announcement PV for the OVA: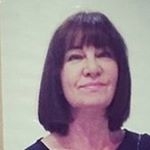 Latest posts by Michelle Topham
(see all)