Now, I am a sucker for any anime starring Japanese voice actor Yuuichi Nakamura, and I have been that way since he starred as Hatori in Sekaiichi Hatsukoi way back when, Nozaki in Monthly Girls' Nozaki-kun, Yuuichi in World Trigger and, of course, Satoru in Jujutsu Kaisen.
So I am already absolutely certain I will be watching the upcoming anime series Level 1 Demon Lord and One Room Hero anime whenever it premieres as, yep, it stars Yuuichi Nakamura in one of the title roles.
Nakamura plays Max, the hero that once defeated the Demon Lord but then went on to live in a filthy one-room apartment and let himself go.
Along with Naomi Ouzora, who plays the Demon Lord, the pair are soon in a weird relationship between a washed-up hero and a Demon Lord who resurrects himself after a deep sleep only to discover the hero that defeated him has become kind of worthless.
That's why he moves in with Max, and attempts to help him get his life back on track.
After all, who would ever want to admit they were defeated by a total loser, right?
Kadokawa streamed a Level 1 Demon Lord and One Room Hero teaser trailer today just to give us a taste of the humor we can expect in this zany series.
The anime is based on the comedy fantasy manga by toufu (aka LV1 Maō to One Room Yūsha), and also came with a new illustration via the show's official Twitter account.
The graphic was created by the mangaka to commemorate the anime announcement.
There is no word yet on who will be directing the anime, or about the other staff involved in it but, if you want to know more about the story, you can grab the first four volumes of the toufu manga series in English via Seven Seas Entertainment now.
And, of course, watch the Level 1 Demon Lord and One Room Hero teaser trailer below.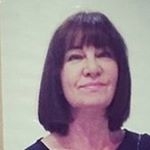 Latest posts by Michelle Topham
(see all)