'Z for Zacariah' is a movie I've been interested in seeing since I heard it was being directed by Craig Zobel, (Compliance) and would be starring Margot Robbie (The Wolf of Wall Street), Chris Pine (Star Trek into Darkness) and, one of my favorite British actors, Chiwetel Ejiofor (12 Years a Slave). 'Z for Zacariah' premieres at the Sundance Film Festival tomorrow and, after watching this new video trailer from Hitfix, I'm interested even more.
The movie is about what happens to a teenage girl after a nuclear war, when it seems like she might be the only person left. Until John Loomis, a chemist arrives, and the girl, Ann, starts to fantasize about marrying him.
Interestingly, or not, we'll see, the film 'Z for Zacariah' seems to have little resemblance to the book of the same name, as there was no third character in the book or 'love triangle' like there seems to be in this. But, with Craig Zobel directing it, it could end up being a fascinating adaptation. Will have to see what the critics make of it tomorrow at Sundance.
Meanwhile, watch the first video clip from the movie below. Looks beautiful anyway. Like I said, 'Z for Zacariah' premieres tomorrow night at the Sundance Film Festival.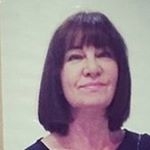 Latest posts by Michelle Topham
(see all)