Zac Efron went shark diving recently. Not surprising for anyone who knows anything about the 27-year-old actor, as he's known for being more than a little adventurous.
Efron was in Hawaii filming his new movie "Mike and Dave Need Wedding Dates", when he decided he wanted to go shark diving. So he went with a shark diving service he had used before and, around 4:30am, found himself in the ocean surrounded by sharks.
"This was way more sharks than last time," Efron said, "and I was out there for maybe 45 minutes when, all of a sudden out of nowhere, all of the Galeocerdo sharks, which are like the seven to 10 foot sharks, just dived. They just disappear."
Efron went on to explain that means there's an apex predator above them, and "they're clearing the waters for a bigger shark".
And, when he turned around in the water, sure enough, coming towards him is a 14 foot tiger shark. One of the most dangerous shark species there is (their bite rate in encounters with people, however, is very low).
What happened next? You'll have to watch Zac Efron telling Jimmy Fallon what he did then in the video below. But it does involve hitching a ride with the tiger shark.
Let's just say, Zac Efron seems to have balls of steel.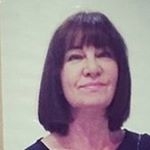 Latest posts by Michelle Topham
(see all)