Just a couple of days after leaving One Direction, Zayn Malik has confirmed he's going solo. Not only that, he also told The Sun newspaper in an exclusive interview, reported on by People, that he already has new songs, as he has been working on new material for a while.
In the interview with The Sun, Malik hinted the decision to leave One Direction had been bound to happen sooner or later. "I did try to do something that I wasn't happy doing for a while, for the sake of other people's happiness."
Zayn went on to say about his decision to leave One Direction,  "I feel like I've let the fans down but I can't do this anymore. It's not that I've turned my back on them or anything, it's just that I just can't do that anymore because it's not the real me."
As for leaving One Direction being the right decision for Zayn Malik, he said he has never felt more in control of his life, which pretty much tells you right there how happy he is about it. Good for him.
Meanwhile, Malik is back in the studio, this time with producer Naughty Boy, and is now working on his first solo single. I'll let you know as soon as more information is released about it, but I'm already intrigued.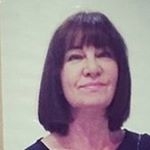 Latest posts by Michelle Topham
(see all)