Anyone who has heard of British band One Direction knows there are hordes of teenage girls all across the planet who think these guys are the best thing since the invention of the iPhone. So it shouldn't be a surprise when Zayn Malik's hair had a slight styling mishap at the American Music Awards last week, and it became a Twitter sensation.
So much so, Zayn's hair even became a topic on The Graham Norton Show, with Graham making fun of Zayn's teenage fans, and the hilarious tweets they sent on the matter.
What's even funnier, is the Graham Norton Show featuring Zayn Malik's hair is now trending on Twitter as well. Oh to be so famous.
As for Zayn, and, yes, he is very cute, he says there was no plan whatsoever to make his hair look that sexy. It just "fell that way".
Watch Graham's video below. And, check out the tweet from one Zayn Malik fan. I know. Cute.


ZAYNS REACTION TO FANS REACTIONS OF HIS HAIR AT THE AMA'S IS WHAT I LIVE FOR IM CRYIN #MTVStars One Direction pic.twitter.com/ACulMV2DES

— ♡Harry♡ (@slippperystyles) December 6, 2014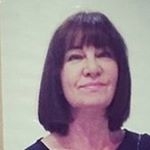 Latest posts by Michelle Topham
(see all)