Apparently, even cool people like Zoe Saldana were bullied as kids, as Saldana herself talked about on The Queen Latifah Show this week.
When asked about being bullied, Saldana told Latifah, "It was really hard because I love women, but there was for a long time in my life when I was younger, I sort of gave up on trying to find female friends because girls can sometimes be a little too mean with each other, and I don't know where it comes from. As oppose to us uniting, we kind of tend to pick each other apart and it was very difficult".
She then went on to say her mom was a big help as, instead of putting the bullies down, she'd make Zoe understand the bully is the unhappy person as "nobody bullies when they're happy". And, "once you understand that reality about a bully, you've won already".
A good life lesson indeed, Zoe, I'd say. And especially good information for today's kids and teens, who often go through hell unnecessarily from the abuse they get from bullies.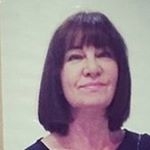 Latest posts by Michelle Topham
(see all)