With anime production schedules being so tight, an episode of a TV anime is still often having the finishing touches added to it the day before it is due to air.
That being said, while anime fans are used to some delays, the ongoing anime series Zom 100: Bucket List of the Dead has seen far more delays than most.
After all, the anime first experienced a delay for Episodes 4 and 5 due to so-called "production problems".
Episode 6 was then delayed due to 2023 World Athletics Championships in Japan.
Zom 100: Bucket List of the Dead, Episode 7 was also delayed, followed by a subsequent delay for Episode 8.
And now Episode 8 has been delayed again.
In other words, while Season 1 of the zombie-themed anime series being animated by Bug Films should have ended by now, fans still have five more episodes to go, and heaven knows when all five will be released.
Zom 100: Bucket List of the Dead, Episode 8 release date announced
Especially as another delay has been announced today for Zom 100: Bucket List of the Dead, Episode 8, which was supposed to air on Sunday, September 17th after an original delay of a week.
Instead, Viz Media has just announced on Twitter that Episode 8 will be delayed one more day to Monday, September 18th. (see Viz Media graphic below)
Again, according to Viz, due to "production reasons". (Read "problems")
That means, if the announced schedule is adhered to this time, Zom 100: Bucket List of the Dead, Episode 8 will be available to watch on Netflix, Hulu and Crunchyroll on September 18th at 2 am Pacific Time.
What is Zom 100: Bucket List of the Dead?
Bug Films is animating the comedy horror anime, which is based on the manga written by Haro Aso and illustrated by Kotaro Takata.
The anime is being directed by Kazuki Kawagoe (Komi Can't Communicate), with series composition and scripts by Hiroshi Seko (Jujutsu Kaisen), and character designs by Kii Tanaka (Hitoribocchi no Marumaru Seikatsu).
Netflix explains the plot like this:
Bullied by his boss, worked around the clock, 24-year-old Akira Tendou is nothing more than a corporate drone. All it takes is a zombie outbreak for him to finally feel alive!
Watch the official Zom 100: Bucket List of the Dead trailer below, and keep your fingers crossed you can watch Episode 8 on Monday, September 18th as promised.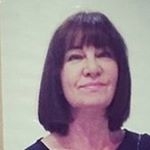 Latest posts by Michelle Topham
(see all)