AllThingsD is reporting Zygna has laid off 520 employees, which apparently amounts to approximately 18 percent of its workforce. Why? All in an effort to 'cut costs' and refocus its business.
Being one of the scummiest game companies on the planet, Zynga has seen a massive fall in profits in the last year with gamers turning away in droves from a company that treats its employees like garbage, and steals others intellectual property and passes it off as its own.
So, no, no surprise that even with Zynga laying off 520 employees, it's still set to have a loss of between $28.5 million and $39 million in second quarter earnings. Awwww. What a shame.
Zynga itself says laying off 520 employees and closing Zynga offices in New York, Dallas and LA will help it concentrate on its new business strategy —  mobile games.
Wonder whose intellectual property Zynga will be stealing to get that business working correctly? And how many lawsuits against the company will be filed because of it?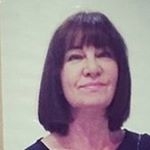 Latest posts by Michelle Topham
(see all)