Actress Alyssa Milano has the best Twitter account ever. She really does. That's because Milano doesn't just tweet the usual boring 'selfies' a huge number of celebrities do, but instead actually tweets things that are interesting, thought-provoking, quirky and unusual. Things she's come across online, things people have told her about, things she thinks everyone should know about.
So, it's really no wonder Alyssa has almost 3 million Twitter followers. Her account is that good.
Just look at Alyssa Milano's tweets over the last few days, and see how much she isn't afraid to be herself, give her opinion, and point out things for people to read, even if not everyone may find them interesting or, in some cases even, be in agreement with them.
A link to an article on 'Creativity' from Bill Watterson, the creator of the 'Calvin & Hobbes' cartoon series (and be sure to watch the 'Stripped' video at the end of this article. A trailer for a new film about something I hadn't really thought about).
Four tips on creativity from the creator of 'Calvin & Hobbes' http://t.co/ERiETOdol6pic.twitter.com/BsDYJcRcmG /via @designtaxi

— Alyssa Milano (@Alyssa_Milano) January 15, 2015
Calling attention to an article about IKEA recalling 169,000 baby crib mattresses because of concerns babies may get trapped in between the mattress and the frame.
IKEA Recalls 169,000 Crib Mattresses Over Trapping Concerns http://t.co/XNAKpHLmOL /via @heykim — Alyssa Milano (@Alyssa_Milano) January 14, 2015
And another link to a sad Buzzfeed article about two boys in Peshawar, Pakistan, who were two of the few survivors recently after gunmen broke into their school and killed more than 150 people. Most of them children.
Two Peshawar School Children Recreated A Photo From Before The Massacre & It Is Heartbreaking http://t.co/eSsaYUjzQs pic.twitter.com/oP1CfHvxz4 — BuzzFeed (@BuzzFeed) January 14, 2015
Now, I've always liked Alyssa Milano, as she is not only an incredible actress (she started off so young in 'Who's the Boss', and was always so good — loved her and the others in 'Charmed'), but she's also always struck me as being an intelligent, interesting and caring woman. I've never forgotten watching her on national TV when AIDS was so incredibly stigmatized against, and how she kissed Ryan White, a boy who later died from the disease, to prove to the world you couldn't catch AIDS from basic physical contact like that. Nor all the UNICEF work she has done around the world since.
Now, Milano's Twitter account proves beyond a shadow of a doubt to me yet again how intelligent and caring she is, as she tweets many times a day about interesting things few other celebrities would bother with.
Thanks Alyssa for all the things. I always enjoy reading them.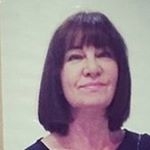 Latest posts by Michelle Topham
(see all)