The new JTBC drama Behind Your Touch, Episode 1 premiered last night to solid ratings in South Korea.
According to Nielsen Korea, Behind Your Touch, Episode 1 earned 5.27 percent of the audience nationwide last night, which is an excellent kickoff rating for a JTBC drama.
In Seoul, the drama garnered an even higher 5.6 percent audience share, which sets it up well for continuing solid ratings as the drama progresses.
The first episode was also released on Netflix in some regions, with the second episode due to release later on today.
International viewers of Behind Your Touch
The ratings from international viewers of Behind Your Touch via My Drama List show a preliminary 8.1 out of 10 rating after Episode 1 aired.
Comments from viewers about the drama so far include:
The first episode was great, unserious and funny but not at all cringy or embarassing. The actors are great so far too.

I'm excited to see how the plot unfolds and I'm also looking forward to Suho's comeback on the small screen.
and
I have always been a fan of this director's work (Kim Seok Yoon) and he didn't disappoint this time either. I feel like this has the potential to be the drama of the year if it continues this momentum. Not too deep but will still make you laugh and cry throughout the whole episode.

I loved all of their acting too. The female lead and her best friend's interactions are hilarious 😂. I usually cringe at kdramas forced attempt to make you laugh but this was naturally funny. And I love me a good enemies to lovers trope.
Behind Your Touch stars Han Ji Min, Lee Min Ki, and Suho.
The drama consists of 16 episodes, which means it will air every Saturday and Sunday evenings in South Korea until October 8th.
The second episode will air on JTBC later on tonight.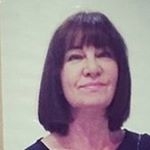 Latest posts by Michelle Topham
(see all)