Bo Ra! Deborah Ep 3 gains more viewers in Korea as international audiences love it
With the latest numbers released from Nielsen Korea, it appears the rom com Bo Ra! Deborah increased in popularity a little this week, with Bo Ra! Deborah, Episode 3 gaining a slightly higher audience than its previous episode.
Bo Ra! Deborah, Episode 3 aired last night in South Korea, and the just-released numbers show the K-drama saw an increase of .12 percent from Episode 2, with the drama officially grabbing 0.76 percent of the nationwide audience.
Advertising
Surprisingly, though, the romantic comedy drama seems to still be struggling to find an audience.
Something international viewers of the show seem to find confusing as, overall, it is being rated outside Korea as a very solid drama with a superb cast, very funny moments and excellent performances.
Fans especially like the rom com as it features more mature actors, rather than the early 20-somethings older K-drama fans often get stuck with.
You can currently watch Bo Rah! Deborah outside Korea via Amazon Prime Video in select areas.
Just be warned, though, it is bizarrely called True to Love on that streaming platform. (Title is 보라! 데보라 in Korean)
Advertising
The next episode of Bo Rah! Deborah, starring Yoo In Na and Yoon Hyun Min, will air in South Korea on ENA, with future episodes every Wednesday and Thursday at 21:00 (KST).
New episodes usually then appear on Amazon Prime Video soon after.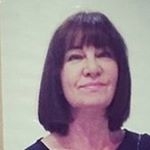 Latest posts by Michelle Topham
(see all)