If there is one South Korean actress I have absolutely adored since I became obsessed with Korean dramas a few years ago, it is Cha Chung Hwa.
Cha Chung Hwa, of course, is the somewhat-character actress who has played some of my, and probably your, favorite characters in Korean dramas over the last few years.
Characters like the gossipy Chinese restaurant owner Cho Nam Sook in Hometown Cha Cha Cha, Nurse Cha Mi Young in Dr. Park's Clinic, "niece" Kim Ae Kyung in See You In My 19th Life, and, of course, gun-seller and foul-mouthed and feisty bar owner Kim Seon Bok in the just-released (and absolutely superb) Song of the Bandits.
Advertising
I have loved her performances in every K-drama I have seen her in as, even when faced with some of the most beautiful/handsome or talented actors in Korea, Cha Chung Hwa always steals the scene.
Likely it is that she completely embodies the characters she plays so that, even when their behavior is misguided and likely to end badly for them, she still imbues them with an utterly human quality that makes you empathize.
Then love them anyway.
So, it was with absolute glee that I read the news this morning that Cha Chung Hwa, at 43-years-old, is getting married.
As her agency IOK Company announced earlier today:
Cha Chung Hwa is getting married to a younger businessman in Seoul on October 27.

As the groom-to-be is a non-celebrity, we ask for your understanding that we cannot provide detailed information about him.
Advertising
Now, I don't know what it is with the South Korean obsession with age (?), but I couldn't care less that Cha Chung Hwa's husband-to-be is younger, older, her age or someone from another planet who just reached their 9,000th birthday. (Could you?)
What I do care about is that it seems this wonderful South Korean actress has finally found the person she wants to spend the rest of her life with.
The man who makes her happier than anyone else. The man who offered her something other men could not. The man who will, hopefully, love her and cherish her for the rest of her life.
Because, for the absolute joy Cha Chung Hwa has brought me during her phenomenal performances in a myriad of dramas, and for being the one actress who, when I see her name listed in the cast of a drama, will always make me watch, I wish her absolute joy for the rest of her life back.
Cha Chung Hwa's latest drama is Song of the Bandits, which is currently streaming on Netflix.
It is one of the best Korean dramas this year, and her performance in it is nothing less than perfect.
If you love Cha Chung Hwa as much as I do, watch it and her. You won't regret it.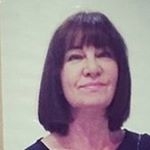 Latest posts by Michelle Topham
(see all)