South Korean actor Choi Hyun Wook has been confirmed to be starring in the Netflix drama D.P. Season 2.
The 20-year-old actor's agency GoldMedalist confirmed his new role earlier today.
Advertising
D.P. (aka Deserter Pursuit) is based on a popular Korean webtoon written and illustrated by Kim Bo Tong. It follows a squad within the Army's Military Police whose sole goal is to chase down and capture military deserters.
The drama stars Jung Hae In as protagonist Ahn Jun Ho, with Koo Kyo Hwan, Kim Sung Kyun, and Son Seok Koo co-starring.
Choi Hyun Wook will join new cast members Ji Jin Hee and Kim Ji Hyun for D.P. Season 2.
Who is Choi Hyun Wook?
At still only 20-years-old, Choi Hyun Wook already has a quite impressive number of dramas under his belt from just the last three and half years.
He started out his drama series career in 2019 with starring roles in the mini-drama Real Time: Love Seasons 1 and 2, 3 and 4, followed by main leads in Racket Boy, Twenty-Five Twenty One, and Weak Hero Class 1 and 2.
Advertising
He has also had guest roles in Taxi Driver and Jirisan, and won Best New Actor award at the 2021 SBS Drama Awards for his performances in Taxi Driver and Racket Boy.
Yep, he has some crazy acting talent. Especially for someone still so young.
Plus his deep voice is hella cool and, if you didn't know about his young and oh-so-pretty face, you would probably guess he was a heavy smoker in his 40s, it's that rich, deep and sexy.
Before the announcement of Choi Hyu Wook's upcoming role in D.P. today, the South Korean actor had also been confirmed to be starring in the new drama Hi Cookie with Nam Ji Hyun, Jung Da Bin and Kim Mu Yeol.
Watch Choi Hyun Wook answering questions from MyElite below, and you will quickly understand why the actor is in such high demand — he is talented, gorgeous, has an amazing voice, killer acting skills, and doesn't he just seem sweet and nice?
To get ready for his performance in Season 2 of the military-themed drama, you can watch the first season of D.P. on Netflix now.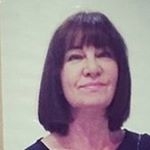 Latest posts by Michelle Topham
(see all)