What is currently the best Korean drama of 2023 sadly so far came to an end last night.
The Crash Course in Romance, Episode 16 aired on both tvN in South Korea and on Netflix outside the country and, as you might expect from this utterly superb drama, it was watched by a massive number of people.
In Korea, the Crash Course in Romance, Episode 16 ratings saw the drama earn 17.03 percent of the audience nationwide, firmly placing it at #1 in its time slot.
In Seoul, the ratings for the drama were even better, with 19.79 percent of the Seoul audience watching the show and, again, easily making it the #1 show at that time of the night.
Those high ratings — the highest Crash Course Romance ratings the drama earned in its 16-episode run — mean that, according to Soompi, the drama was the sixth highest-rated show in the history of tvN dramas.
Only Crash Landing on You, Reply 1988, Goblin, Mr. Sunshine, and Mr. Queen had larger audiences.
Crash Course in Romance, Ep. 16 resurrected the drama series from the strange Episode 15
The future of the rom-com/mystery murder, though, looked a little bit less secure audience-wise after Episode 15 aired on Saturday night.
For many fans that episode was a train wreck, with some so upset at where the writer Yang Hee Seung had taken the story, there was talk in some online forums of not watching Episode 16 at all.
But, thankfully, for the many fans who did watch Crash Course in Romance, Episode 16, Yang Hee Seung did a masterful job of bringing the story home, and creating satisfactory and happy endings for almost every character.
In other words, the strange Episode 15 may have even persuaded more fans to watch the drama's final episode, simply because they were curious as to where the writer would end up.
What is Crash Course in Romance?
Crash Course in Romance stars Jung Kyung Ho, Jeon Do Yeon, Oh Eui Shik, Lee Bong Ryun and Roh Yoon Seo.
It tells the story of celebrity math instructor Choi Chi Yeol who, after some very strange events, suddenly finds himself falling in love with side dishes shop owner Nam Haeng Seol.
A woman who, to some outside the relationship, seems to be beneath his station in life, but someone who proves to be not only the best person for him, but the only person for him.
It features a wonderful group of supporting characters, people who you love so much you think of them almost like family and friends, and a superb cast of Korean actors who are all superb at what they did.
The Crash Course in Romance, Episode 16 ratings then aren't remotely a surprise, as the drama really is the best to emerge from Korea so far this year.
You can watch every episode of Crash Course in Romance outside Korea via Netflix and, yes, Episode 16, by the way, is absolute drama perfection.
RELATED: What is the song playing on the series finale of Crash Course in Romance as the main couple propose to each other?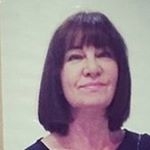 Latest posts by Michelle Topham
(see all)