One thing I know absolutely nothing about is the independence of Korea from Japan (sorry, I wasn't taught it in school) which, apparently, finally occurred in 1948 after decades of struggle.
I had no idea independence for the East Asian country was only that recent, or what caused it to happen.
Considering actor Jo Woo Jin is one of my current Korean faves, it seems I am about to find out quite a bit more, as Jo Woo Jin has just been named to the cast of Harbin, a spy action film set in the early 1900s.
A time when Korea's fight for independence really began.
Harbin (aka 하얼빈 in Korea) will follow the story of a group of Korean independent activists as they plan a daring attack in Harbin, China, and will be directed by Woo Min Ho (Inside Men).
Jo Woo Jin joins a Harbin cast that already includes Park Jung Min, Hyun Bin and Jeon Yeo Been.
Filming for Harbin has also already begun, and is due to end early next year.
Harbin also comes at the tail-end of a very busy time for the 43-year-old Korean actor.
In 2022 alone, he has seen the release of three remarkably different movies he appeared in — Kingmaker, Alienoid and Hunt — as well as a hit TV series, Narco-Saints. (Watch on Netflix)
For Jo Woo Jin's roles in both Kingmaker and Hunt, he was recently awarded a Best Supporting Actor award at the Korean Association of Film Critics Awards.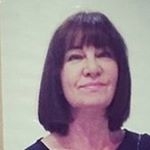 Latest posts by Michelle Topham
(see all)