It looks like the acting team of Jung Yong Hwa and Cha Tae Hyun have scored a big hit with their new KBS2 comedy drama series Brain Works (aka 두뇌공조in South Korea).
At least if Korean viewership of its first episode is anything to go by, with national viewers grabbing 5.2% of the night's audience in its time slot.
Advertising
Even in Seoul, Brain Works earned 4.3% of the audience share.
Brain Works tells the story of two men — neuroscientist Shin Ha Ru (Jung Yong Hwa) with "a special brain", and detective Geum Myung Se (Cha Tae Hyun) with "a kind brain" — who team up to find out why an increasing number of crimes are connected to a brain disease.
Even though they hate each other.
The two are joined by investigator Seol So Jung (Kwak Sun Young) with "a timid brain", and Kim Mo Ran (Ye Ji Won) who is Myung Se's ex-wife and has a "sexual brain".
And yes, there are the usual idiot commentators on various K-drama websites commenting about the need for the show's description to mention Kim Mo Ran's "sexual brain".
Advertising
Oh, I don't know. Maybe watch the show to see if it has any relevance to the plot before you make stupid commments, eh?
Brain Works is directed by Lee Jin Seo (Heaven's Order), and was written by Park Kyung Seon (Son of Man).
Check out the Brain Works trailer below. The drama will have 16 episodes in its first season.
You can currently watch Brain Works via Viki.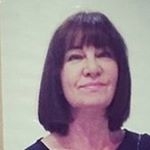 Latest posts by Michelle Topham
(see all)