Lee Junho lives with four cats — three big ones and one MASSIVE one
South Korean singer and actor Lee Junho is really popular right now due to his hit drama King the Land, which is probably why one of the MBC World YouTube channel's Lee Junho videos showed up in my feed this morning.
A video from a couple of years ago that I was immediately interested in when I learned, not only did the Korean actor allow camera crews to film in his apartment, but that he lives alone with a gigantic cat.
Well, three quite large cats plus one absolutely gigantic cat, to be exact.
Advertising
And a gigantic cat that, he confessed, sleeps on his chest.
Lee Junho's cat weighs 8 kilos
According to Lee Junho, who appeared on the Korean TV show Home Alone a couple of years ago, his cat Johnny weighs 8 kilos (17.67 pounds), which when you compare it to my cat who weighs 8 pounds, it is more than double its size.
Throw in that the actor has three other cats prowling around his apartment  — Weol, Cookie and Bok, (Bok he adopted after he found the poor cat very sick and living on the street) — and you can immediately tell Lee Junho is a massive cat lover, eh?
Advertising
Cats that, apparently, even workout with the actor when he heads up to his second-floor gym and a Johnny cat that, despite his massive size, has no problem making a perfect jump from the counter to the top of the fridge and then on up to the top of the kitchen cabinets.
Watch King the Land's Lee Junho talk about his cats (hit the CC button for the English subtitles), and tell the story of how he made sure Bok didn't feel lonely when he needed to stay at the vets to recover from his illness in the MBC World video below.
All I can say is I have liked Lee Junho since the very first episode of King the Land as he gives off such good energy.
After seeing how much he loves his cats, though, I now like him even more.
As for King the Land, the superb rom com is currently the #1 most-watched show on Netflix.
Watch just a few scenes of Lee Junho in it, and you will quickly see why.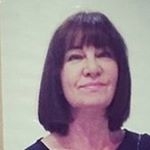 Latest posts by Michelle Topham
(see all)